Looking for a quick and easy vegetable recipe to fix when you're busy? Try sugar snap peas! This springtime vegetable is slightly sweet, so it doesn't require much seasoning, although you can jazz it up with a myriad of flavorings (or keep it simple with salt and pepper).
Even better, once they hit a hot pan, sugar snap peas only take about 5-7 minutes to cook. This makes them an excellent option when you're short on time and don't want to rely on pre-cooked canned veggies.
I snagged three 16 oz bags of sugar snap peas at my local farmers market two weeks ago and meant to cook them right away while they were fresh, but ran out of time. I stuck them in the freezer and hoped it wouldn't affect the texture too much when I reheated them. Well, they turned out great!
Fresh and Frozen Sugar Snap Peas Work Equally Well
Two days ago I moved the sugar snap peas into the fridge to de-thaw and about five minutes before I was ready to cook them today, I pulled the peas out, gave them a quick rinse, and squeezed out the excess water.
Because they sat in the fridge (in a bit of liquid) for a few days, they were slightly wrinkly, but it didn't affect the taste or texture. The sugar snap peas were still sweet with a slight crunch!
I suppose if you were super concerned with them looking pretty, you'd want to opt for the fresh peas, but when you only have access to fresh sugar snap peas in the spring and early summer, frozen is a welcome option! Wouldn't you agree?
Sugar Snap Peas with Onion, Garlic & Orange Zest
A simple and healthy vegetable recipe featuring fresh or frozen sugar snap peas quick cooked on the stove top with onion, garlic, orange zest, and seasonings. If you enjoy vegetables like green beans and snow peas for their crispness, and carrots for their sweetness, then you'll love this fast sugar snap peas recipe!
Yield: approximately 2 cups (feel free to double in a large enough skillet)
Ingredients
2 cups of sugar snap peas, fresh or frozen
2 teaspoons of cooking oil (I used THIS extra virgin olive oil)
1/2 a yellow onion, diced
2 cloves of garlic, minced
2-3 teaspoons of orange zest
1/4 cup of orange juice (fresh)
2-3 pinches of crushed red pepper (optional)
Sea salt, to taste
Cracked black pepper, to taste.
Recommended Equipment
medium sized cooking skillet (I love my cast-iron skillet)
citrus zester (I love THIS ONE)
colander (if using frozen peas)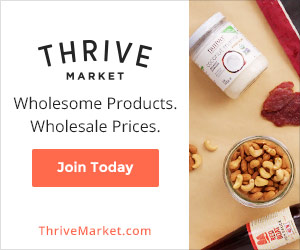 Directions
If using frozen sugar snap peas, either defrost them in the fridge overnight or place in a colander and rinse under cold water until thawed, then squeeze away any excess water. Whether you're using fresh or frozen, make sure that the tough stem has been removed from each pod before cooking.
Heat a cast-iron skillet over medium heat for 1-2 minutes, then add in your favorite cooking oil. (I like to use extra virgin olive oil, coconut oil, bacon grease, or butter/ghee.) Peel and dice half an onion and then cook that for about 5 minutes in the skillet. Peel and mince the garlic, zest the orange, and then measure about 1/4 cup of the juice into a small bowl.
Once the onions have cooked, toss in the garlic, orange zest, and orange juice, and crushed red pepper (if using). Stir everything then salt and pepper to taste. Cook the sugar snap peas, stirring once or twice, for 5-7 minutes, or until they are tender but still have a slightly crisp bite.
How can you tell? Pull one out and test it, of course! :) Remove the skillet from the heat and serve immediately as a side dish with your favorite meal.
Notes & Tips
If you want these sugar snap peas even sweeter, stir in a tablespoon or so of orange marmalade or jam!

I really wanted to add fresh rosemary to this (orange and rosemary pair well together), but didn't have any on hand and I forgot to throw in a tidbit of dried rosemary. I will have to try that next time!
I'd like to hear from YOU!
What's your favorite way to cook and serve sugar snap peas? Have any favorite seasonings or techniques? Share 'em here! :)
Don't miss a post! Want my real food recipes, kitchen tutorials, DIY crafts, and healthy living articles delivered straight to your inbox? Click here to sign up for free email updates!
P.S.

K
eep Reading! More Recipes From The Rising Spoon: