Looking for an easy grain-free dinner recipe that you can make on the fly? Try lettuce wraps! It takes about 20-30 minutes to prepare the filling, then minutes to assemble the lettuce wraps with whatever lettuce you have on hand, some crunchy toppings, and extra sauce. It goes even faster when you have a helper to chop the veggies! (Yes...I know that's an ideal situation.)
You can use a variety of ground meats for the filling (like chicken, turkey, or pork), but my favorite right now is grass-fed ground beef. I typically have a few pounds hanging out in my freezer for
chili
,
meatballs
, or
breakfast tacos
, so it made sense to use what I had on hand.
You should do the same! Keep it simple, y'all.
How much do I love these lettuce wraps?
Well, I've made this recipe twice in the past month, and have no problem finishing the leftovers in two to three days. In fact, I really look forward to eating the leftovers for lunch cause they're filling, but don't put me into an afternoon food coma. Lettuce wraps have the perfect mix of savory and slightly saucy protein with plenty of crunchy veggies to keep you satiated!
And for those of you who are motivated and enjoy meal planning, you could easily double the filling and freeze half of it for a quick meal later. Simply unthaw the lettuce wrap recipe mixture in the fridge overnight, then warm on the stove-top for a few minutes while you gather the veggies
.
What if I don't have all the ingredients? Is it worth going out and buying them?
Several of the ingredients can easily be swapped out, like the ground beef and veggies; however, for these particular lettuce wraps, the soy sauce, ginger, sriracha, sesame oil, and hoisin sauce (or hoisin sauce substitute, which is what I used) contribute to the dish's main flavor.
If you don't have these on hand in your kitchen, I think they're still worth snagging. Each of these ingredients has a pretty long shelf life, so you can keep them on hand for making lettuce wraps in the future and other Asian inspired dishes like stir fry, ramen, noodles, or roasted meats.
Bottled Hoisin Sauce Versus a Hoisin Sauce Substitute
I've never used bottled hoisin sauce before, so when I took a look at the ingredients
on the back label
and saw
artificial food dyes and modified
food starch, I decided to seek out a homemade alternative.
Is it exactly the same? No, but it still tastes delicious and has a combo of the savory, salty, and slightly sweet flavors you'd get from the bottled stuff. Plus, that's one less thing I have to keep stocked, since I can whip up a batch using ingredients I normal keep in my pantry and fridge.
Grass-Fed Beef Lettuce Wraps
An easy lettuce wraps recipe you can throw together in 20-30 minutes for a quick evening meal or light lunch. Double the filling and freeze it for later when you need a fast, grain-free meal with little hassle.
Adapted from Damn Delicious' PF Chang's Chicken Lettuce Wraps
Serves: 4 (more if you're serving it as an appetizer)
Ingredients
1-2 tablespoons of cooking oil
1 large onion, diced
1 cup of cabbage, diced
1/4 cup of shredded carrot
1 pound of grass-fed ground beef
Cracked black pepper, to taste
3 cloves of garlic, minced
1/4 + cup of homemade hoisin sauce substitute (see recipe below) OR bottled hoisin sauce
1 tablespoon of rice wine vinegar
2 tablespoons of organic soy sauce OR
coconut aminos
1 tablespoon of grated fresh ginger OR 3 drops of ginger essential oil (I only use THESE essential oils)
1-2 teaspoons of sriracha sauce (adjust to taste -- I like it a bit spicier)
Romaine lettuce hearts (or your favorite leaf lettuce)
Toppings (Optional):
thinly sliced carrot & cabbage
lime wedges
sriracha sauce
Hoisin Sauce Substitute
Barely adapted from this recipe
Ingredients
2 teaspoons of toasted or regular sesame oil ( I used toasted)
4 tablespoons of organic soy sauce OR coconut aminos
2 tablespoons of creamy organic peanut butter (or another nut butter)
1 tablespoon of real maple syrup (or sub honey, brown sugar, or molasses)
2 teaspoons of rice wine vinegar
1/8 teaspoon of granulated garlic or garlic powder
1/8 teaspoon of cracked black pepper
20 drops of sriracha sauce
Note: This hoisin sauce substitute makes a little bit more than the 1/4 cup called for in the recipe above, so I usually just add all of it. If you can find a use for the extra, you can just measure in 1/4 cup instead.
Recommended Equipment
large skillet (I love my
cast-iron skillet
)
cheese grater (this is my favorite!)
mixing bowl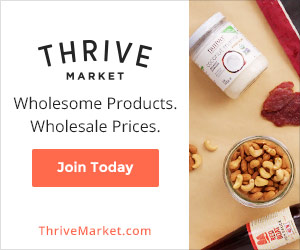 Directions
Heat a skillet to medium and while that's warming up, peel and dice the onion. Add the cooking oil and after a minute, throw in the onion and cook for 5 minutes. Chop the cabbage and shred the carrots (I used a cheese grater), then add those to the pan, stir, and let the veggies cook & soften, which should take another 10 minutes or so.
Meanwhile, if you're making the hoisin sauce substitute, gather all the ingredients and add them to a medium-sized bowl, stirring everything fully at the end so its well incorporated. When the veggies have softened, add the ground beef. Season with cracked black pepper and break the beef down into small pieces with a spatula as it cooks, which should only take about 10 minutes or so. Use this time to peel and mince the garlic, then chop any additional veggies (like carrot & cabbage) that you plan to use as toppings for the lettuce wraps.
When the ground beef is fully cooked, add the minced garlic, cook for a minute or two, then stir in the hoisin sauce (or substitute), rice wine vinegar, soy sauce, fresh ginger or ginger essential oil, and sriracha sauce. Let that cook for a minute, then taste and adjust the seasonings to your preference. Pull out the lettuce you plan on using, give the pieces a quick rinse and dry, lay them on each plate, and assemble the lettuce wraps.
Top each wrap with additional chopped cabbage, carrots, and sriracha sauce, to taste. Serve immediately (with the lime wedges if you have them), to keep the filling warm and the lettuce from wilting. Refrigerate the leftover filling and use within a few days or freeze for later.
Notes & Tips
I omitted additional sea salt in this recipe because I use ingredients like organic soy sauce, hoisin sauce substitute, and sriracha sauce, which are all plenty salty already. If you switch out those ingredients for something else, you may need to add sea salt to taste.

Many of the lettuce wrap recipes I've tried at restaurants used butter lettuce, which is great for wrapping, but pretty soft. Because I prefer crunchy stuff, I opted for romaine hearts instead. Use whatever you prefer!
I'd like to hear from YOU!
Have you ever eaten lettuce wraps or made them at home? What are your favorite fillings and toppings?
Don't miss a post! Want my real food recipes, kitchen tutorials, DIY crafts, and healthy living articles delivered straight to your inbox? Click here to sign up for free email updates!
Keep Reading! More Recipes From The Rising Spoon: