I've been rather productive in the kitchen lately. Making batch after batch of chicken stock, beef stock, and soaked beans.
I was inspired to clean out my freezer after reading Real Food Planning Challenge and found bags of leftover roasted bones and veggies scraps from last year that needed using up.
My boyfriend was right there with me, pulling out random packages pushed to the furthest corners of the freezer and questioning their contents. I have a bad habit of throwing tidbits into plastic bags to save for later and never using them again! Whoops.
Even the best of intentions are a total waste if you leave the food in there so long it becomes all freezer burnt. I'm convinced I need to begin keeping a written inventory so that I know exactly what's in there (when I don't feel like digging around). It'll help with
meal planning
(
did you just cringe at that word...I did
) and prevent waste.
Even if that's something you hate, with a freezer or fridge full of home-cooked staples like stock and beans, you can whip together a fast soup, stew, or chili in about 30 minutes.
Quick Dinner Recipe: White Chicken Chili
That's exactly what I did when I was faced with a hodgepodge of summer vegetables, chicken stock, and pinto beans a few days ago.
I immediately thought of my classic white chicken chili recipe, but realized I didn't have any carrots or celery on hand. So I improvised and threw in sliced okra, cherry tomatoes, bell pepper, and zucchini I'd nabbed at the farmer's market.
Honestly, you can use whatever veggies you have on hand so long as you include the spices, chicken, and white beans. They're the real stars of the dish.
One of my favorite things about this chili recipe is how fast it comes together with convenience items (I definitely recommend this in the dead of winter when you're dreaming of fresh veggies).
And if you already have chicken stock & cooked beans on hand, this only requires chopping a few veggies, throwing in some spices, and 20-30 minutes of simmering.
Because this version included zucchini, I had to cross my fingers hoping my squash-hating boyfriend wouldn't stick his nose up at it. Thankfully he finished his huge bowl with a happy slurp. I hope you do the same! :)
Summer Harvest White Chicken Chili
An easy white chicken chili recipe featuring fresh or frozen summer vegetables like zucchini, okra, and tomatoes + bell peppers, onions, creamy white beans, and shredded chicken all floating in a savory broth.
Serves: 6-8
Ingredients
4 cups of homemade chicken stock
1 teaspoon of extra-virgin olive oil
1 yellow onion, peeled and diced
1 cup of sliced okra (fresh or frozen)
1/2 pint of cherry or grape tomatoes, sliced in half
1 sweet bell pepper, diced
1 large zucchini, sliced and quartered
3 cups of cooked white beans, like great northern or pinto (learn how to cook dried beans)
1-2 cups of cooked chicken, shredded
1 tablespoon of cumin powder
1 tablespoon of garlic powder
1 tablespoon of onion powder
1 teaspoon of dried
oregano
1/4 teaspoon of cayenne pepper (use less or omit if you don't like extra heat)
1/4 teaspoon of celery seed (if you don't have this, use minced celery leaves from the stalk)
Sea salt, to taste
(
I recommend
Pink Himalayan
,
Celtic
or
Utah
sourced salt)
Cracked black pepper, to taste
Shredded mozzarella or pepper jack cheese, for garnish (optional)
Diced green onion, for garnish (optional)
Recommended Equipment
large stock pot with a lid or
French/Dutch oven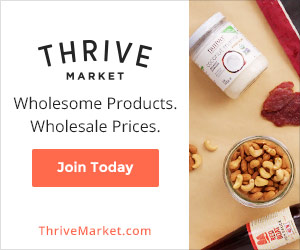 Directions
Dice the onion. Place a teaspoon of olive oil (or your favorite cooking oil) in a stock pot set to medium. When the pan is warm, add the onion and sauté for five minutes. Chop the okra, bell pepper, zucchini & tomatoes. Stir in the first three and cook for another 5-10 minutes, or until the vegetables begin to soften.
Add the tomatoes, cook for another 1-2 minutes, then pour in the chicken stock (increase the amount if you like more broth), add the spices, beans, and shredded cooked chicken. Bring to a gentle boil then simmer for 20 minutes, or until the okra and bell pepper are cooked through. You can always simmer it longer to intensify the flavors.
When ready to serve, ladle into a large bowl, and top with shredded cheese and sliced green onion (both optional, but delicious).
Notes & Tips
I used leftover roasted chicken in this recipe and had saved the gelatin & chicken fat (schmaltz) that formed at the bottom of the roasting pan. I added several tablespoons of this to the soup, which created a richer flavor. It's optional, but an easy way to bolster the nutrition of the soup and make it taste better.

You can use all frozen veggies and canned tomatoes for this white chicken chili and it'll still taste fantastic! Since fresh okra is only around for a few months in the late summer I tend to slice it and freeze for later. I do the same with sweet bell peppers when they're on sale so I have them on hand for quick meals.
I'd like to hear from YOU!
What are your favorite vegetables to add to broth-based soups and chilis?
Keep Reading! More Recipes From The Rising Spoon: