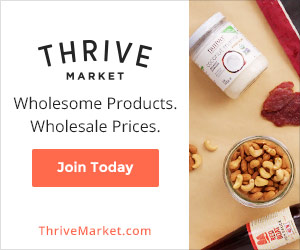 Feel free to substitute your favorite liquid carrier oil instead of fractionated coconut oil and vegetable glycerin if you don't have them on hand.

The oils will naturally separate from the water over time, so you'll need to give the bottle a gentle shake every so often to re-disburse them.
Buy Essential Oils at Wholesale Prices (24% Off)
It' super important to use pure (not adulterated) essential oils that are high quality if you want the therapeutic benefits. Here at The Rising Spoon, I (Elaina) only use Young Living essential oils, because I can trace the process from seed to seal and visit the company's farms myself. Transparency & purity are two of the most important things to me!
Because of this (and the fact that I and my family love Young Living oils so much), I am a distributor for their essential oils.
If you're ready to start your journey with Young Living and would like me as your personal sponsor for support and guidance in your health goals, I offer a great deal on the premium starter kit that includes a free thank you gift (with educational resources to help you). This deal changes monthly, so don't wait long!